Our Story
Preserving the last paradise on Earth!
#DrivingChange #MakingAnImpact #SharingTheDream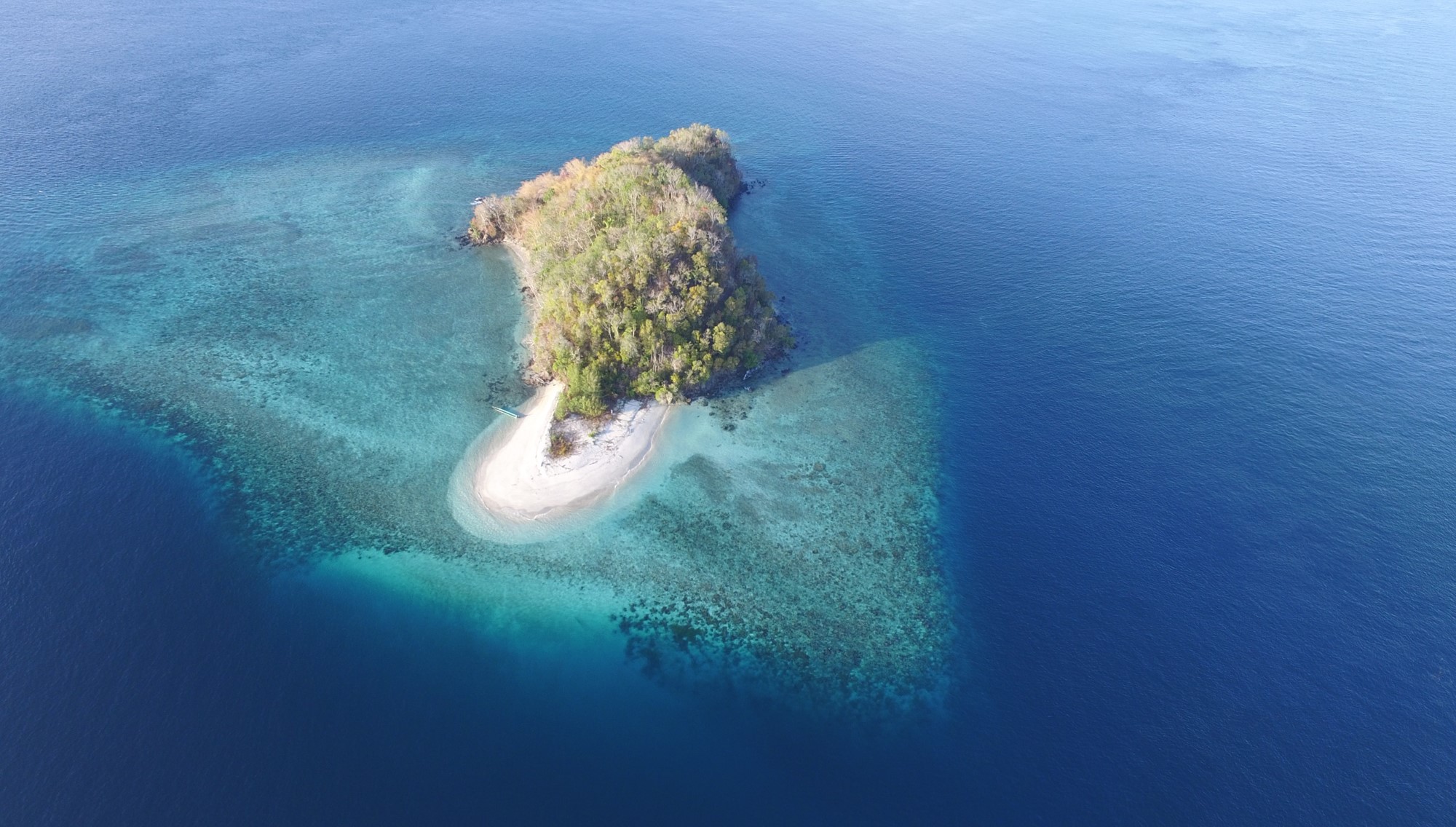 We are a group of friends, who are passionate about the ocean, nature, traveling and people.
After falling in love with Raja Ampat during a dive trip in the archipelago, it was clear that we had to do our part in preserving this little piece of heaven on Earth.
We changed our lives and dedicated all of our time and savings to create a place where we could live our passion and share our vision with others by creating an exclusive holiday experience championing the appreciation, respect and care for the ocean, nature, people and life.
When we stumbled across the virgin island of Dokri after our long search for the perfect spot to build our dream, it was love at first sight.
Loyal to our love and appreciation for the local community, we built the whole lodge in collaboration with the Papuans of Batanta, creating a strong and cohesive community together.
After two years of intensive community work, our lodge and our dream became a reality. It was a life-changing experience for us, and we hope your stay at the MahaRaja Eco Dive Lodge will be the same for you.
On the mission of creating the best Eco Resort in Raja Ampat, complete with an Eco Lifestyle immersion experience for our guests, our MahaRaja Community is happy to welcome you to our little paradise.
Mahasti Motazedi, aka Maha, is the mastermind behind MahaRaja
Maha is French, born in Iran, in an Iranian-American family. She lives between Singapore and Raja Ampat, Indonesia.
She doesn't know where home is and feels home everywhere. She is a family, people and community person and loves connecting with people, civilizations and traditions all over the world. She worked in US, Europe and Asia and traveled to more than 50 countries. Maha is serenely hyperactive, curious, and always ready to learn, unlearn, re-learn and grow. She is also active in sharing, training, mentoring and coaching.
Maha has a master in aeronautics engineering, is a pilot and used to be an avid skydiver. An injury changed her path from sky diving to scuba diving. After spending most of her time in the sky, now she loves spending her time under water admiring the beauty and the richness of the ocean and the marine life. She has a strong connection, respect and fascination for nature and is deeply committed to preserve it. Maha is a PADI master scuba diver trainer and naturally conveys the preservation values to her students.
After 15 years of successful and exciting career, in sales, marketing, business development and strategy at Microsoft, Maha left the corporate world and her comfortable life to dedicate herself to the vision of creating her dream place for people and for the environment. She created "Blue Green Passion", an Eco-incubation company, in Singapore to assist people with Eco-ideas to realize their dream. And she launched the first Eco start-up, "MahaRaja Eco Dive Lodge", in Raja Ampat, Indonesia. She built the lodge from scratch, on a remote paradise island, and is currently running it with 20 local Papuans, her second family. They have created a place, unique in the world and full of magic, proposing a new way of enjoying tropical holiday with full respect for the local environment and for the local people. They have created "a sustainable paradise in the land of the Papuans"
Maha is a humanitarian, a Utopian and an optimistic and believes in kindness and gratitude. MahaRaja is perfectly aligned with her vision of the world.
Discover our sustainable paradise in the land of the Papuans!